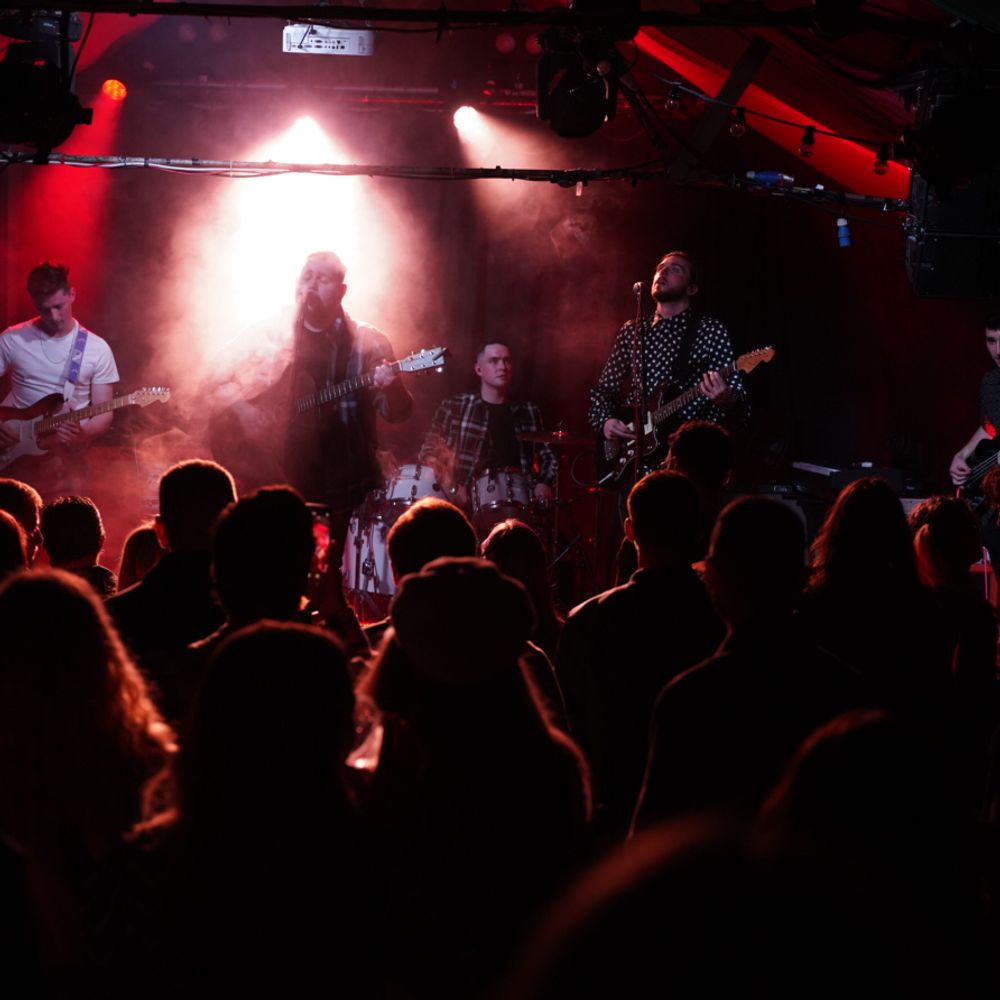 STOLEN CITY - BIO
Stolen City are an Irish three-piece pop/rock band who pride themselves on their high energy & unforgettable live performances.
Since the release of their debut E.P. "STOLEN CITY" In 2018, the band have worked tirelessly to make their mark on Ireland`s independent music scene, with their upbeat pop/rock sound.
Comprised of lead singer Sean McGrath, multi-instrumentalist Dave McCabe and Drummer Ian Bailey, the independent three-piece have had some major success on their own seeing the band sell out shows around Ireland, play at some of the top festivals and reach the number 1 spot in the Irish charts with 2 of their singles.

When the global pandemic hit the band had a more difficult time than most as Dave McCabe was also battling Cancer. With all that was going on the band took a small step back and set out to write new music, tighten up their live show and really focus on the direction they wanted to go with their music.

Since the full return of Dave after defeating his Cancer along with the ease of lockdown restrictions the band have come back with a bang after selling out a hometown show in The Grand Social, Dublin in October 2021.

The band intend to continue growing their fanbase, reaching new goals and working as hard as they can to produce music they believe in.
The Grand Social, Dublin – Headline Show (SOLD OUT) October 2021.
Number 1 in the Irish Charts – The Tower Single 31/01/2020
Number 1 in the Irish Charts – Coming Home 12/09/2020
Performed on The Late Late Show, 11th September 2020.
Select Irish Track (The Tower – Single) 01 February 2020.
Record of the week RTÉ 2FM (The Tower – Single) 10 February 2020.
Festival Tour 2019 – Indiependence, Vantastival, Sult Feile, Rock the Yard, Battle for the Lake, Something in the water, Indy City, Dublin Beer Circus & Rocktober.
The Academy 2, Dublin – Headline Show (SOLD OUT) December 2019.
Whelan`s, Dublin - Headline Show (SOLD OUT) August 2019.
RTÉ 2FM`S Play the Picnic Stage at Electric Picnic September 2018.
Rock An Der Eider Festival, Hamburg, Germany - August 2018.
6 Top 10 Irish Singles with (The Tower, Sparks, Coming Home, Last Night, Footsteps & Miles.